Provincial Lemon Drop Martini
1 1/2oz Provincial Vodka
3/4oz Lemon Juice
1/2–3/4oz simple syrup
Rim martini glass with Sugar
Garnish: Lemon Wheel Slice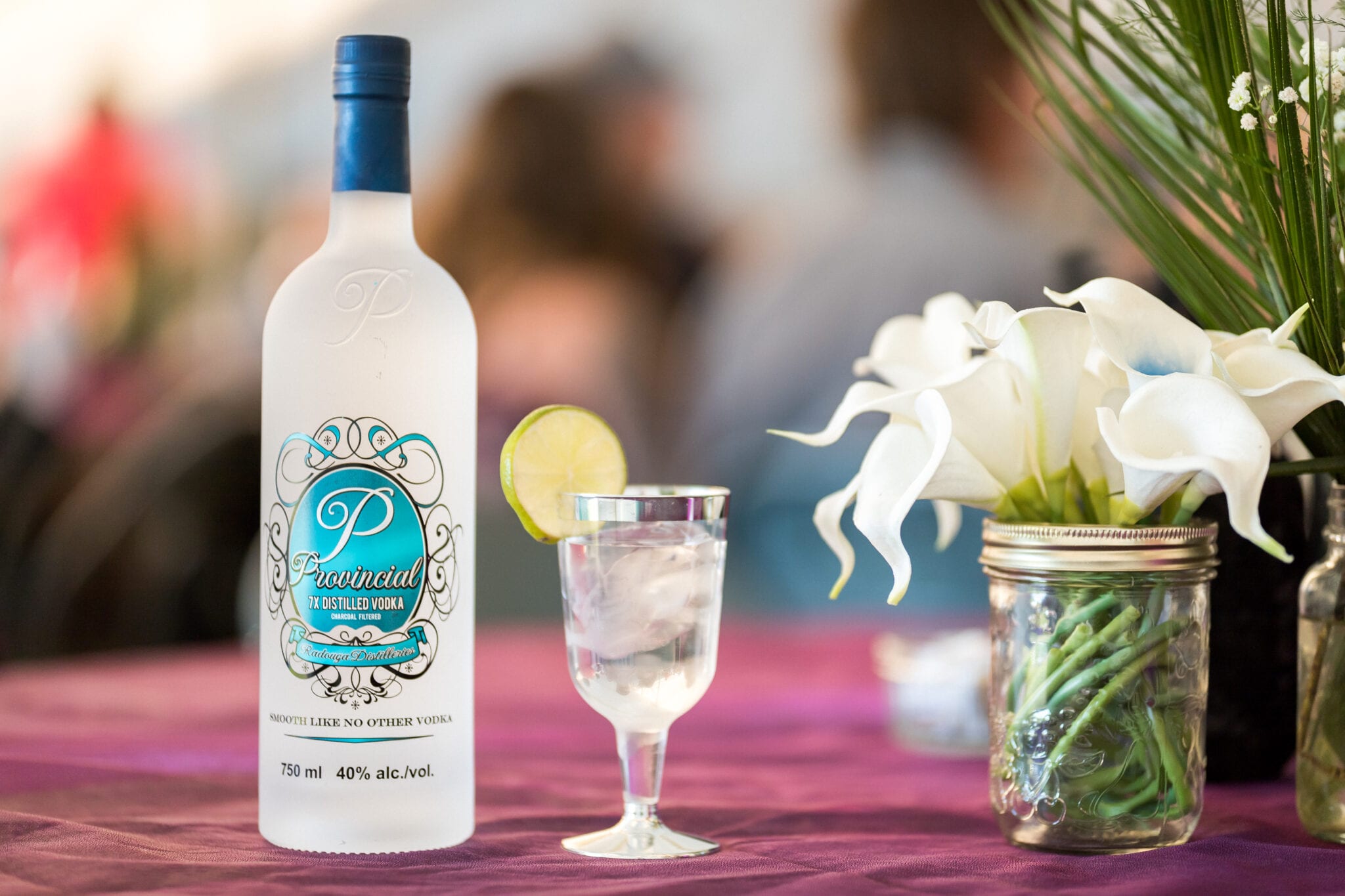 Provincial Apple Pie Mule
1oz Provincial Spiced 
1oz Apple Pie Liqueur
Topped with Ginger Beer, or Ginger Ale
Garnish: Two Limes
Provincial Spiced Cup
1 1/2oz of Provincial Spiced
6 dashes of bitters
4 1/4 cucumber slices muddled
1 twist of lemon
4-5 mint leaves spanked
Ice
Ginger ale
10oz cocktail glass
Garnish with a cucumber wheel sliced and a lemon and mint on top
Had a Good Weekend
3oz of orange juice
2oz cranberry juice
1 1/2oz Provincial Spiced
Fill  a 10oz cocktail glass with ice and orange juice
Carefully pour cranberry juice over a spoon upside down
Carefully pour vodka over spoon
Creates a swirl that looks like a prairie sunset
Garnish with an orange wheel
Provincial Spiced Caesar / Provincial Spiced Bloody Mary
1 1/2oz Provincial Spiced
2-3 drops of mesquite liquid smoke
5 drops of Worcestershire sauce
2 drops of scotch bonnet mango sauce
2 dashes salt
2 dashes pepper
6oz Clamato original / tomato juice
Twist of lime
Rim the glass* (see below for a special secret rimmer recipe)
Fill with ice
Add all ingredients, then the Clamato or tomato juice, then the vodka, then the liquid smoke
Gillian's Secret Glass Rim Recipe
Smoked paprika
Himalayan coarse salt or kosher salt
Dill weed
Lemon pepper
Roasted Red pepper garlic
Pinch of cumin
Celery salt
Montreal steak spice
Put in sealable container shake well
Keep it simple
Try Provincial Spiced with Ginger Ale, Cola or Root Beer.
Try it dirty
For the dirty martini fans out there, Provincial Vodka paired with Sable & Rosenfeld's Blue Cheese Tipsy Olives.
– Always a favorite
Keep it classy
A distillery favorite is Provincial Spiced with club soda and a splash of fresh squeezed orange juice.